Run Your Business Campaigns On Our Google Adwords Account
Do not buy Google Adwords Account, Google will suspend you sooner or later.
Join the list of advertisers running their campaigns on our Certified Google Adwords account.
You only pay for the amount of dollars spent on clicks plus our Monthly Service Fee.
We can import your existing campaigns from your Suspended Adwords account
Our Experts can also set up a new campaign from scratch for you on our account.
Ads spends will be paid based on campaign Clicks Report
You pay us for Ads spends 12 Hours after activating the campaign.
We can Identify Wasted Spend and growth opportunities if you want us to do that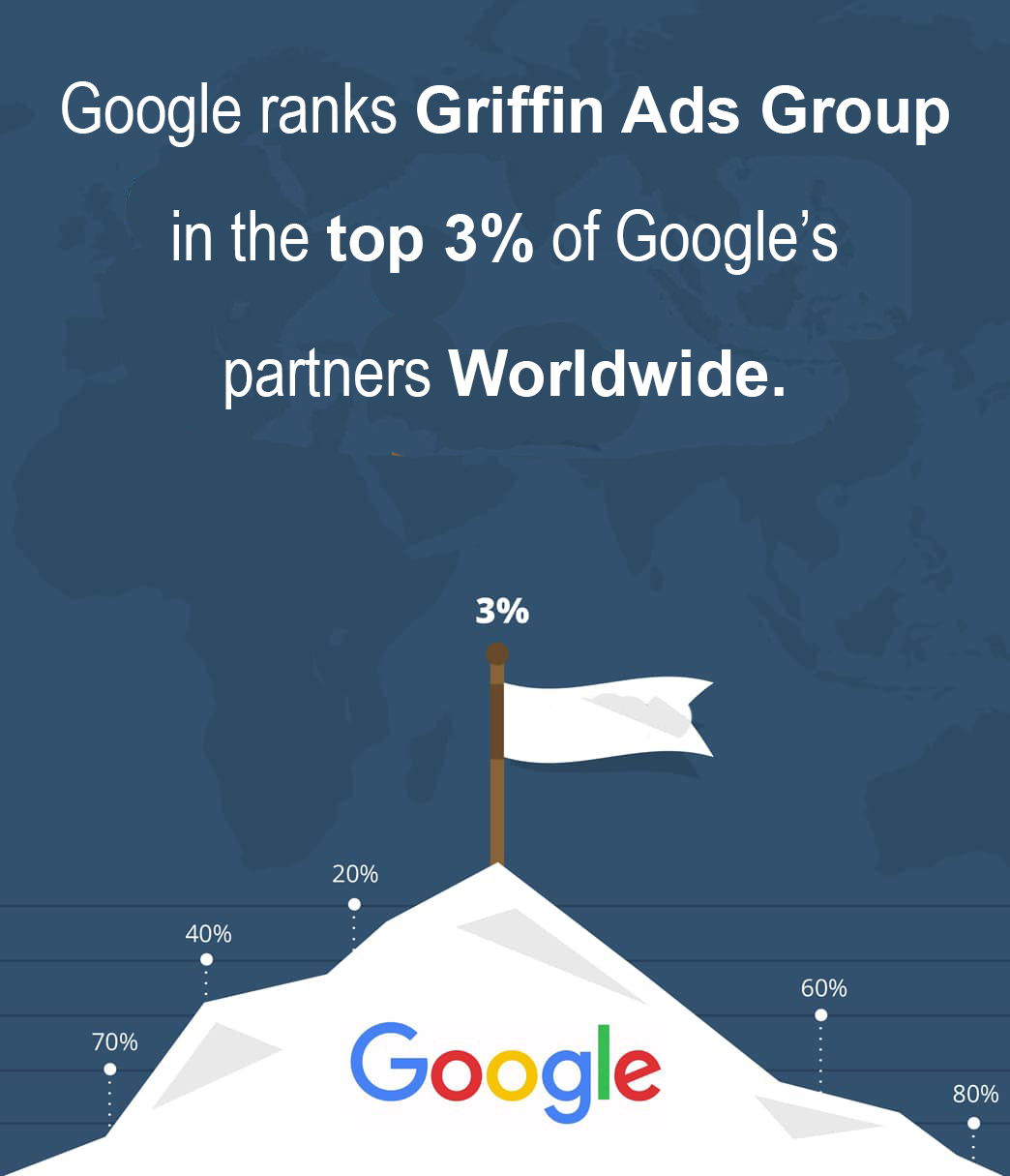 Use Our Google Adwords Account ($400 per month)
Fill the form below and we will contact you shortly
We Guarantee 100% Privacy Your information will not be shared.

Call Us with Questions!

Call and speak with one of our Google Adwords specialists now!

347.491.3841
9:00 a.m. - 5:00 p.m. Central Time
Pay-Per-Click advertising (PPC) is an essential advertising tool and channel for almost every business. But effectively leveraging PPC tools like Google AdWords and Bing Ads isn't easy!

That's where Griffin Ads group comes in. As a digital advertising agency, we live and breathe lowering keyword costs, increasing leads and sales, and making our clients more profitable. We are an official Google Partner ranked in the top 3% of all Google Partners worldwide in performance and customer care, and Bing Ads Professional agency, and we work directly with Google AdWords and Bing Ads' advanced support teams and toolsets to manage our clients' campaigns.

Our approach is simple, we learn your business model, understand your customers and market, and then build the most comprehensive and effective pay-per-click advertising campaigns that meet your product/service business goals.

So if you're looking for an expert to start or take over your "do it yourself" pay-per-click campaigns, or if your outside advertising agency isn't delivering the results you need, let us know. We're ready to deliver. Just call us at (347) 491-3841, or complete the simple form on this page, and we can get started right away.
CLIENTS & BRANDS WE HAVE WORKED WITH

Customer Testimonials
"They are definitely "on the ball" and they certainly know their business very well. I highly recommend Griffin Ads Group."
Mauricio J B.
Miami Signature
"Griffin Ads Group has really done a great job for us. Not only have they honed and increased our PPC advertising, but they are very responsive and quick to help us with questions and needs as well. Highly recommended."

Daniel G.
Marlow White
"Everyone at Griffin Ads Group is kind, courteous and professional. They always make sure they put your needs first and really take the time to find out who you are and what your needs are. I would highly recommend them to everyone!"

John M.
Sol8