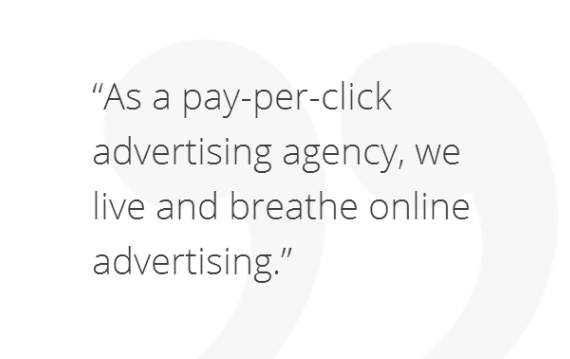 It's in our blood. It's even in our dreams. And we work like crazy to make our clients successful through it. As a company, we're a lean team of digital advertising experts eager to increase your bottom line — but not just because we're "nice guys." We know that return on investment is what drives your advertising decisions, and that the best way to earn your continued business is by delivering you great results. That's where the "work like crazy" comes from.

As individuals, we bring decades of advertising experience and savvy to the table. Collectively we've served Fortune 500 and above organizations, multi-million dollar retailers, non-profits, and local businesses, and we know how to make our services work for each business vertical.
About Griffin Ads Group Advertising's Founders

"Take us to your leader."
Griffin Ads Group was founded by entrepreneur and marketing expert Tolulope Ajibade. Tolulope started his first business at the ripe old age of fourteen, and since then he's never looked back (except when behind the wheel, which his driving-instructor father strongly encouraged).

From launching and reorganizing multi-million naira businesses that were wildly successful to enduring the painful process of watching poorly managed businesses self-destruct, Tolulope has many years of extensive, real-world business experience under his belt and knows what it takes to make a business succeed. Along the way, he has formed many lasting relationships with super-talented, creative marketing people that love what they do and do it well. the subgroup is the culmination of Tolulope's business experiences and relationships, packed into a creative company designed to help other businesses achieve their digital marketing goals.
Tolulope's unique work experience has allowed him to oversee and execute ROI-driven digital marketing campaigns from all sides of the marketing table: as owner and marketer of his own online business, and as an expert digital marketing services provider.
Customer Testimonials
"The Griffin Ads Group team has truly made a difference in our business and has taken a headache out of marketing for our business. They listened to the unique nature of our business, developed a plan, implemented that plan, tweaked that plan and it works, it works well!"

Akinola B.
www.towerplc.com
"So glad we chose to pass off our ad campaign management to Griffin Ads Group - our account manager is quick to put any requests on our campaigns into effect and easy to work with, and more importantly, they give us the information we need to understand our ad campaigns."

Benson S.
Maddox Transformer
"Simply the best in PPC management. A bunch of smart people at Griffin Ads Group!"

Ikechukwu A.
The Floor Tape Store